The Professional Tire Industry awarded to Neumaticos Andres as Best Hevea Tire Distributor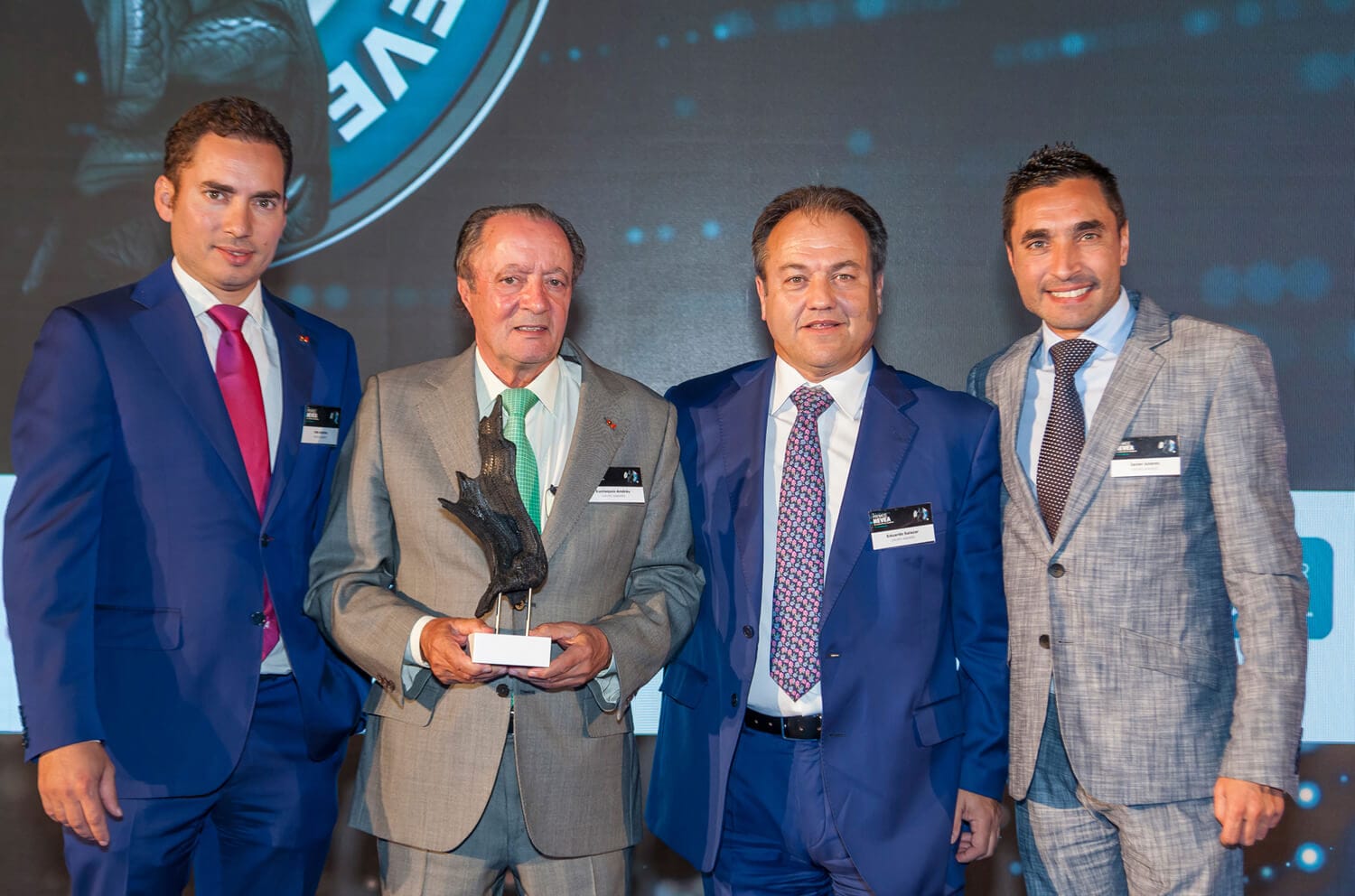 Neumaticos Andres, leading tire distributor of the Iberian Peninsula, has been recognized with the Best Hevea Tire Distributor in Spain.
Thanks to the professional tire industry votes, the jury has considered the effort of Neumaticos Andres to become the best strategic partner for the workshops due to the reasons of stock, logistics, innovation and loyalty.
All the award-winning participants assisted to the "Institución Ferial de Madrid" (IFEMA) facilities and Mr. Andrés, President and Founder of Andres Group, was in charge of collecting the prize.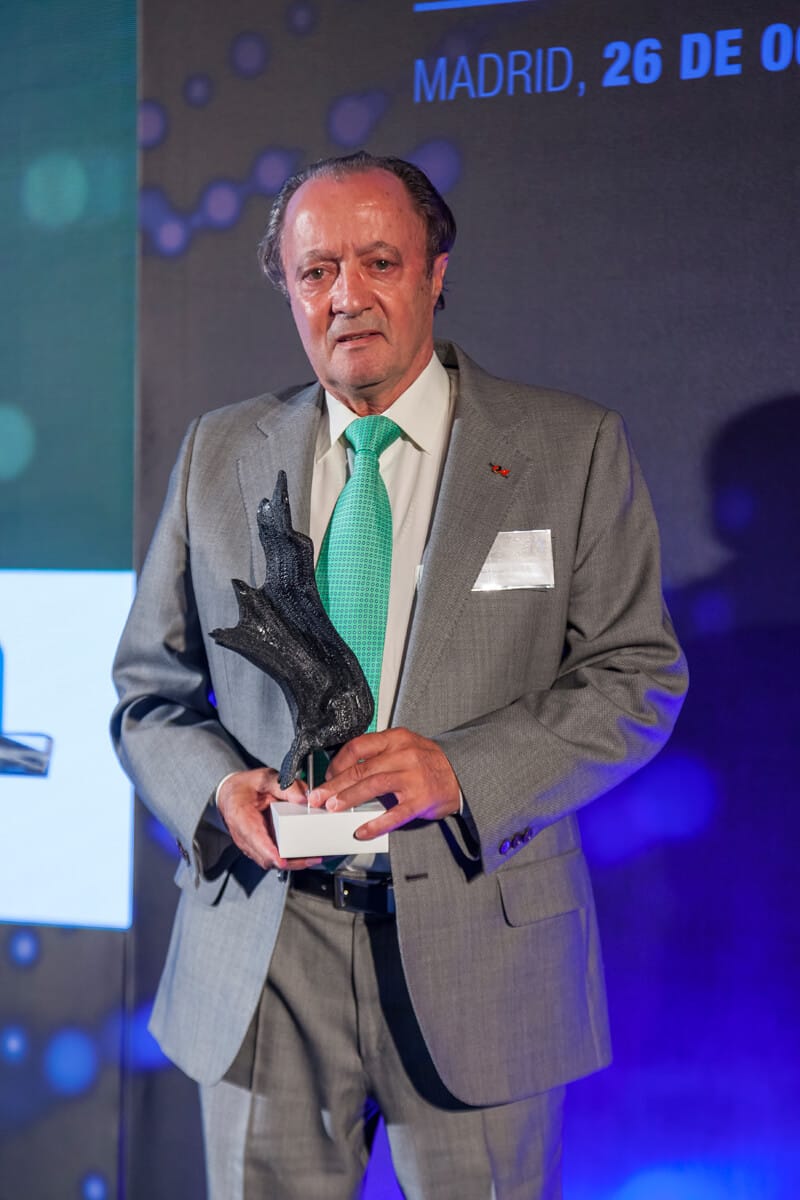 Mr. Andrés was deeply grateful because of this acknowledgment is received from the professional participants of the tire industry. More than 8000 participants voted in the Hevea Awards. Furthermore, this award is a motivation for all the employees of Andres Group to continue being the leading tire distributor of the Iberian Peninsula and one of the top distributors of Europe.
Andres Group had a turnover of 140 million of euros in 2017, 14% more than 2016. During this year, the company expects to growth in two digits too and that will be crucial to consolidate the business internationalisation.
Other awards
In the ceremony organized by the Hevea Awards, the sponsors gave other two special recognitions.  Motortec Automechanika Madrid awarded the 'Honour Award' to the General Direction of Traffic and OPEN (professional tire specialist organization), granted the 'Road Safety Award' to the platform named 'Ponle Freno'. More than 200 people assisted to the event, most of them CEO and General Manager from the tire sector, representing the most important institutions, business associations, main communication media specialized in the automotive sector and generalist media.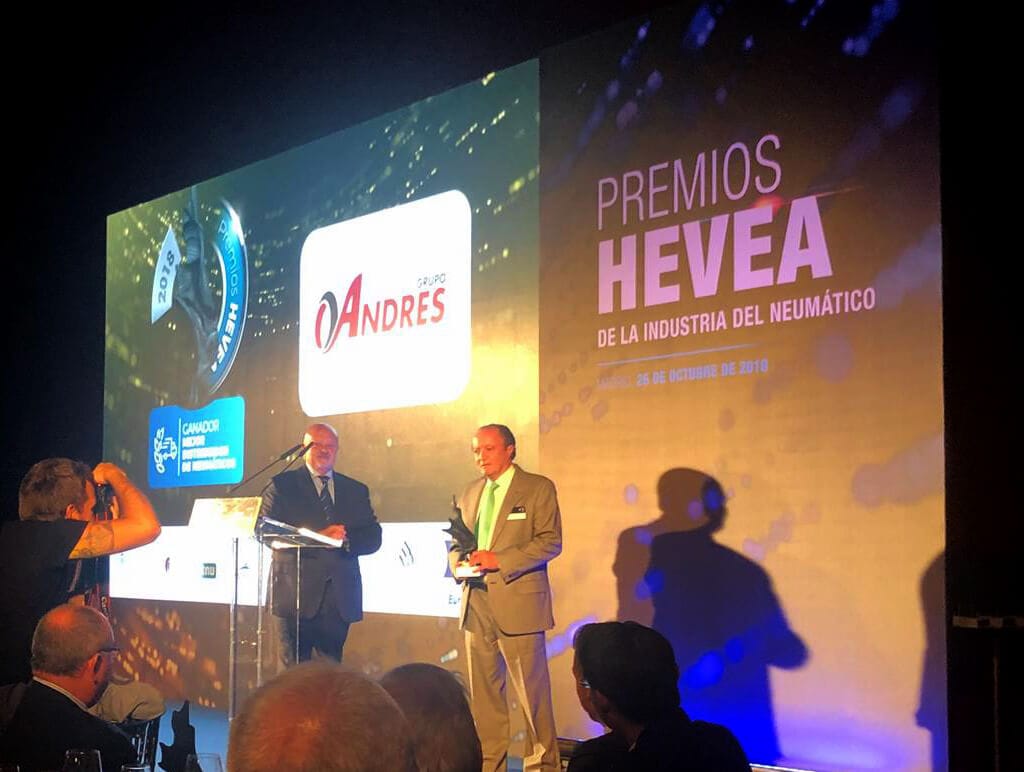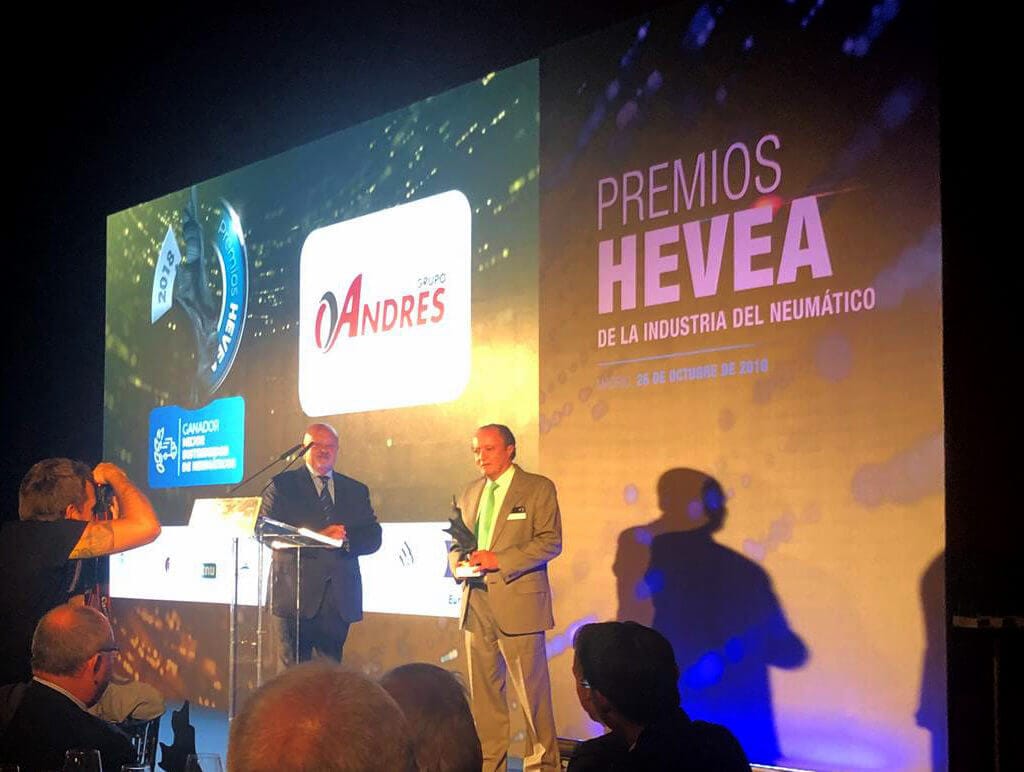 About Andres Group
With more than 30 years of experience, GRUPO ANDRES is the leading tire distributor, exclusive and independent of the Iberian Peninsula and their products are being shipped to 27 countries. The company is the reference of the tire sector in Spain and Portugal due to the most stable and profitable option for the professionals of the market.
Grupo Andres holds direct relationships with world´s biggest tire manufacturers making it possible to offer the best and most dynamic prices to more than 20.000 professional workshops.