Neumaticos Andres will be attending with his own stand to TyreXpo Asia 2023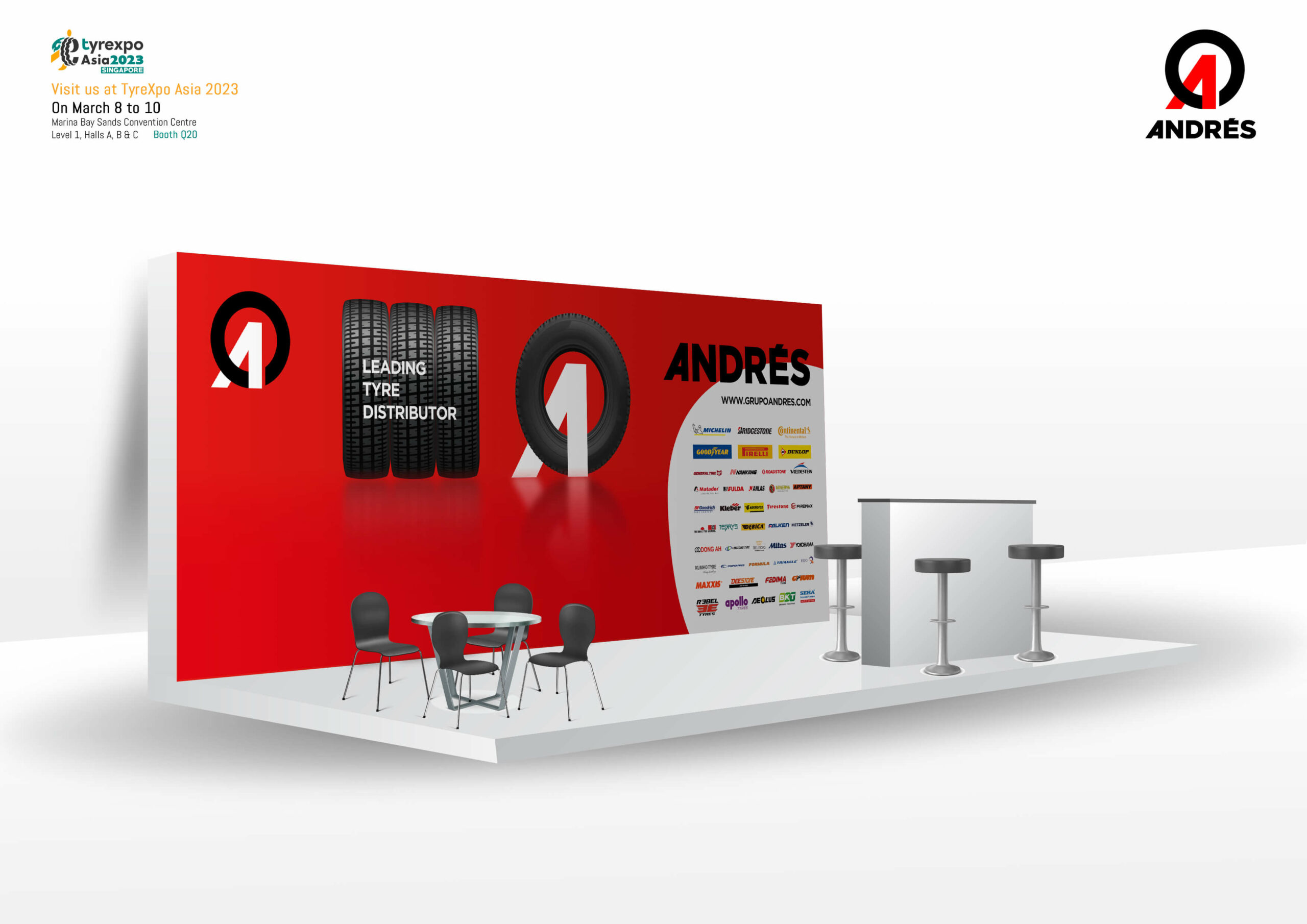 Neumaticos Andres, leader in the Iberian Peninsula in tyre distribution, travels next month to Singapore to participate in TyreXpo Asia 2023, from 8 to 10 March 2023. This international event has taken three years to get back to normality, and it is back with a bang thanks to the attendance of more than 180 exhibitors from 96 countries and record visitor numbers are expected.
The presence of Neumaticos Andres at Asia's most relevant tyre exhibition is part of its international business expansion strategy, which involves keeping abreast of the latest trends in the sector, undoubtedly found at the TyreXpo event at the Marina Bay Sands Convention Centre in Singapore.
Grupo Andres will be at stand Q20, in a space of 18 square meters designed to project the company's powerful international expansion trajectory and to receive once again 'face to face' customers, business partners and collaborators from all over the world.
TyreXpo 2023 will bring together the main sales agents-responsibles from the tyre production and distribution industry, fleet management and the international sales trade in general. Over 3 days, the event will showcase products and innovations from around the world and attract potential buyers, providing new opportunities for international suppliers, regional leaders and emerging projects in the tyre sector.