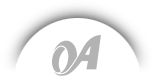 Tyres
Biggest motorcycle tyres distributor in Spain
Motorcycle Tyres
Among all kind of vehicles, motorbike is without any doubt, the most dangerous for its pilot. This is why the importance of the tyres mounted gets bigger, as they can even be the key to save a life. That is the reason for the manufacturers to have specific departments for developing the most secure motorcycle tyres.
Its construction is fundamental to get the best grip on curves, either on dry and wet surfaces, and to guarantee the stability and comfort for the rider. The bi-compound technology developed by some manufacturers has represented a significant step forward on motorcycling security.
This sector has also importance inside cities, with the lighter but not least scooters, with a vast number of sizes and references for them, or also the cross, trial and enduro motorbikes, who have a lot of lovers.
And finally, remark the trail range, which has increased the number of consumers on the last years.