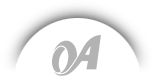 Tyres
Tyres for professional use vehicles at industrial and civil works
Industrial Tyres
This category in the Andres Group contains from forklifts until bigger machinery for ground movement like bulldozers, excavators or even tyres for port uses.
Neumáticos Andrés keeps a wide and competitive spectrum of exclusive brands like Triangle or Deestone as well as a complete range of Premium brands for different segments; among which Continental for civil engineering works, Dunlop and Bridgestone stand out.
In the budget segment, Neumáticos Andrés distributes also other lines from its exclusive brands: Triangle y Deestone.