The Tyre division of Grupo Andrés concluded 2021 with a turnover of 219 million euros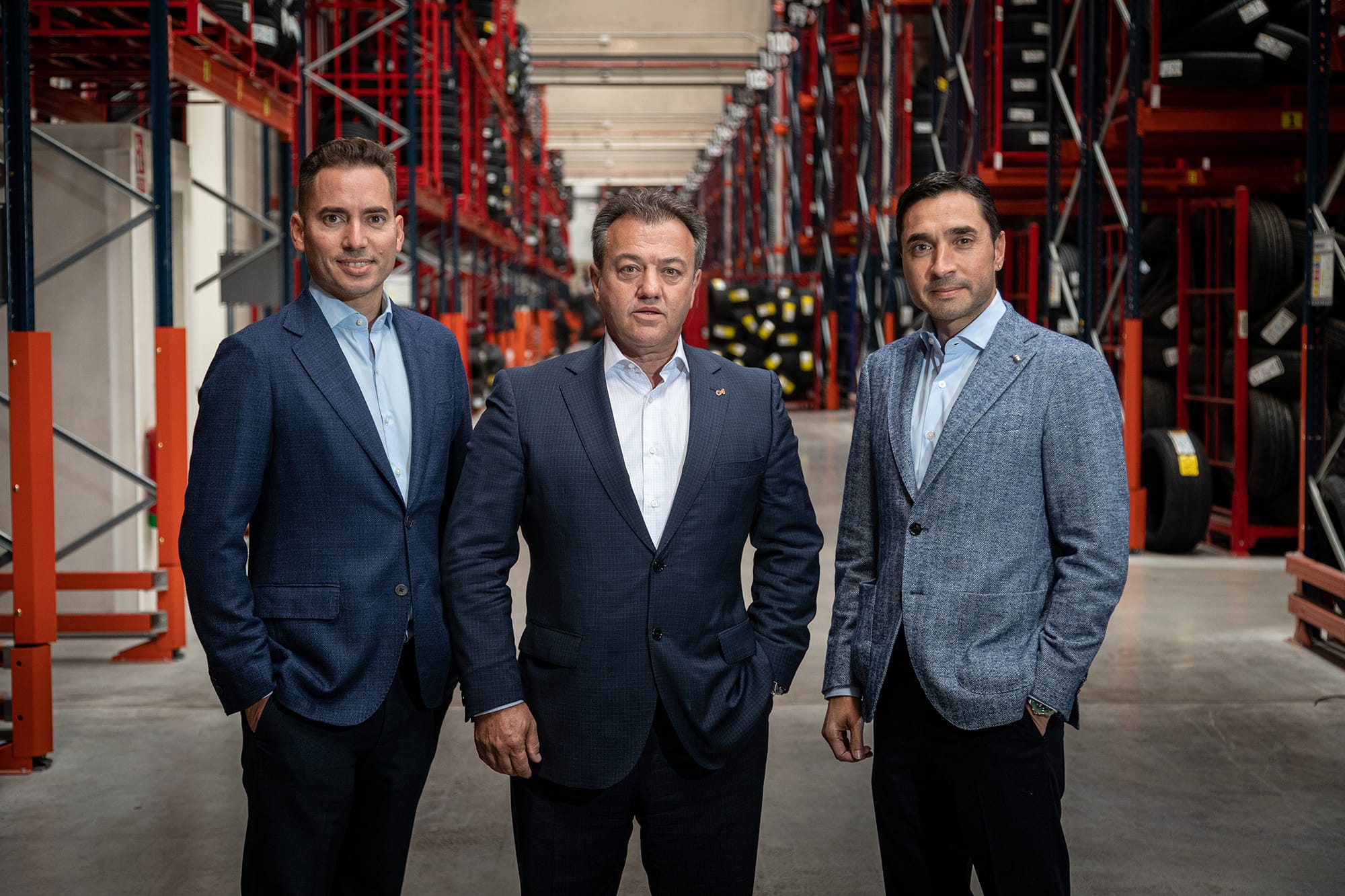 The tyre division of Grupo Andrés recorded a turnover of 219 million euros in 2021, a figure that confirms the success of the company's business strategy implemented in the past few years, and with which it has dealt with the consequences of a very complicated 2020, especially during the worst months of the Covid19 pandemic.
Andrés Neumáticos, the undisputed leader in the tyre distribution sector in the Iberian Peninsula, concluded 2021 by reaching 7 million online orders on its B2B sales platform, a highly sophisticated technological tool that is constantly being improved, not only as an effective online marketing channel, but as a way to provide better customer service. Neumáticos Andrés strives to continuously monitor the features of this platform in order to serve, with the highest level of satisfaction, the needs of the 20,000 professional customers who log on to it. For Grupo Andrés, according to its CEO, Eduardo Salazar, "outdoing ourselves when it comes to the service we provide to professional garages is a priority and this leads us to deploy a continuous innovation strategy to increase customer loyalty and to motivate sales".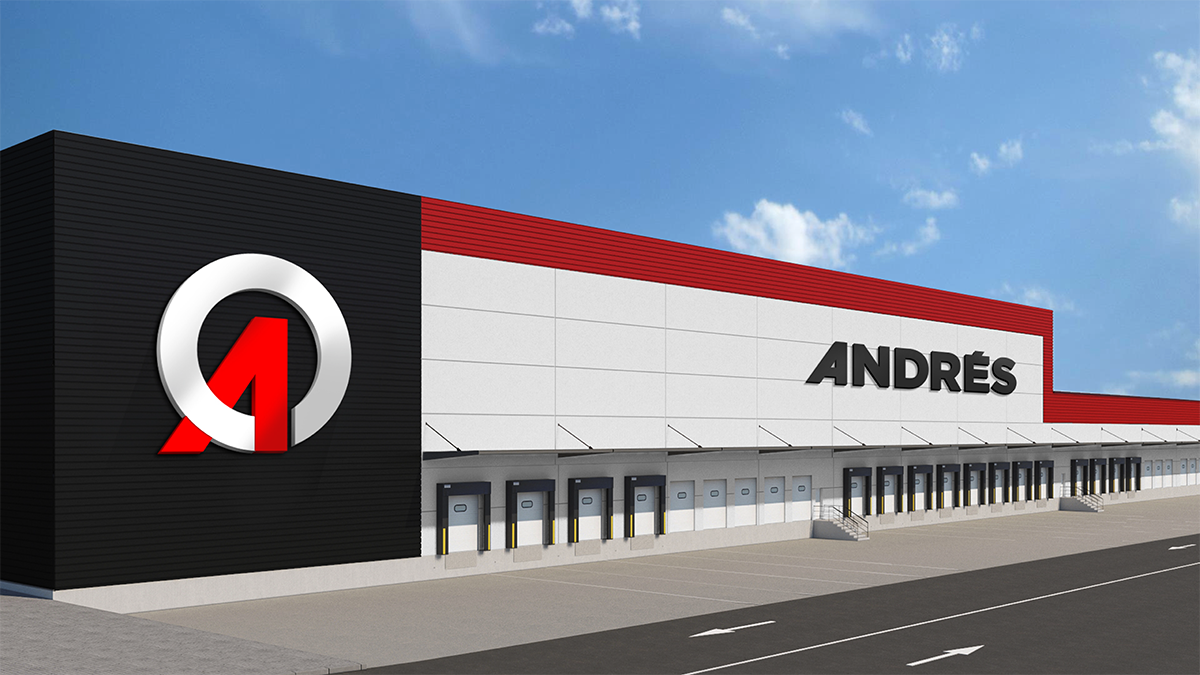 The technology applied to logistics constitutes one of the pillars supporting the company's growth in its Tyre division. In fact, in 2021, with the inauguration of the new headquarters and the central macro warehouse, the company confirms its commitment to developing a cutting-edge distribution system capable of efficiently facing current market demands. These facilities are unique in Europe, with a height of 16 meters, 43,000 m2 of equivalent surface area and a storage capacity for 700,000 tyres. Andrés Neumáticos has equipped the new warehouse with a modern robotized logistics system, which is essential to speed up the workflow and deal with the volume of orders it has to handle, thereby guaranteeing a logistics operation that handles 30,000 tyres entering and leaving the warehouse every day.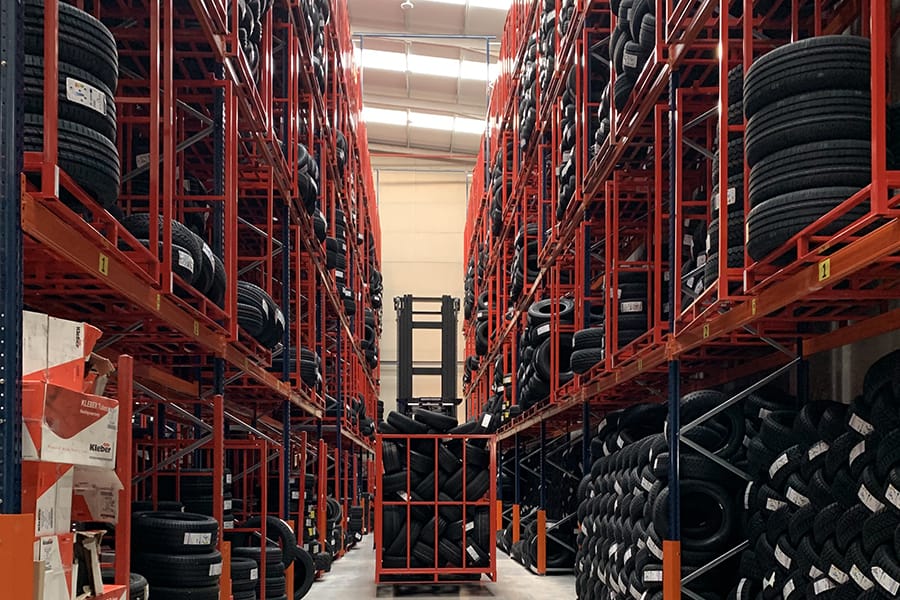 However, in addition to having increased its storage capacity, this year Andrés has continued to pursue new plans to strengthen its relationship with the customer. Therefore, alongside the warehouses in Salamanca, Madrid and Barcelona, the company has opened a new distribution center in Seville to reinforce delivery routes in Andalusia and Extremadura. The warehouse in Seville stocks 32,000 tyres and can make up to two deliveries a day to garages in Andalusia and Extremadura.
Furthermore, the value of the service offered by Andrés Neumáticos is bolstered by a broad portfolio of exclusive brands and strategic partnerships with major tyre manufacturing Groups. According to Eduardo Salazar, "the company not only seeks the highest profitability for the professional customer, but also makes itself available to manufacturers in order to reach the best collaboration agreements, beneficial for both parties".
Grupo Andrés' outstanding results are a solid foundation for its medium and long-term plans. These include an ever-increasing international projection and its commitment to sustainability, assumed in the corporate social responsibility plan, which entails a groundbreaking environmental approach that will be progressively implemented in all tyre distribution processes.
ABOUT GRUPO ANDRES
GRUPO ANDRÉS, with over 30 years of experience in the sector, is the leading, exclusive and independent tyre distributor in the Iberian Peninsula and its products are exported to 30 countries. Andres Group is a reference in international tyre distribution, tied to the world's largest tyre manufacturing groups, as well as being the most profitable option for workshop professionals.
The Grupo Andrés has a distribution network that reaches more than 20,000 garages, to which it supplies references from over 70 brands in the sector, with a quality and prompt service. Grupo Andrés' solidity and purchasing power allow it to offer an attractive and dynamic price, a value that is strengthened by the quality and strength of a large distribution network. Grupo Andrés is a cutting-edge company undergoing constant technological evolution.