Neumáticos Andrés in Reifen 2016 – Essen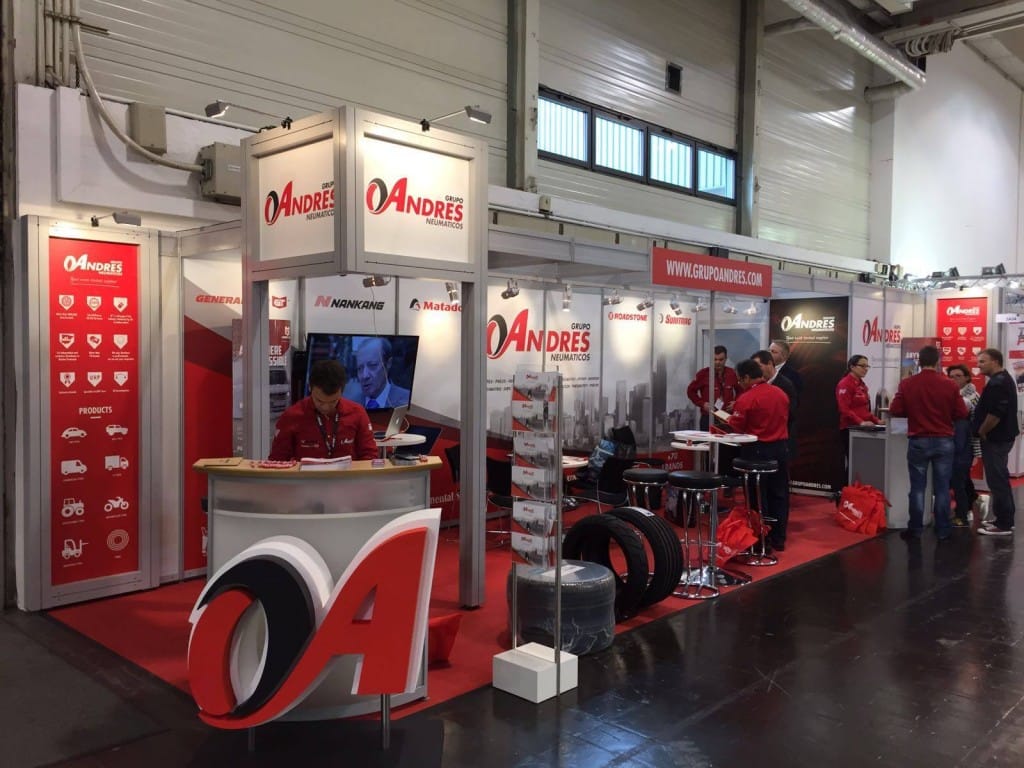 21/06/2016
Neumáticos Andrés is the first Spanish tyre distributor with a booth in REIFEN 2016, the most important tyre fair worldwide.
Tyre professionals from every single country around the world visited the booth 5A34 of Neumáticos Andrés. The specialists from the International department had the opportunity to show how the company is developing the expansion worldwide.
The company with the headquarters in Salamanca (Spain) is increasing the sales from the foreign trade and that fact will represent a significant percentage in terms of annual invoicing for the empresarial group.
The 29th edition of Reifen was visited by 20.000 professionals from the tyre sector. According to the data of the Reifen organization 30% of the visitors were from the distribution sector and 29% from the retailer sector.
Those good figures close the last edition of the fair in Essen. Next edition of Reifen will be held in Frankfurt in 2018 after the agreement between Messe Essen and Messe Frankfurt.