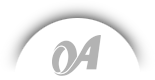 Cookies Policy
Cookies are small files that are placed on your computer, telephone or other device by a website, containing details of your browsing history on that website. Cookies save technical information, personal preferences, statistics, etc. Cookies are necessary to make browsing easier and more user-friendly, and they do not damage your computer. As a result, all the information included in this section is likewise applicable to this 'local storage' system. If you need to know more about cookies (storage, cancelation,…) do not hesitate in click the next link.
Following the Protection Data Laws of the Spanish National Agency, we detail how do we use our cookies in this website.
This website use the next specific cookies:
Registering session cookies that will try to guarantee that users who write in the blog will not be automatic robots, in order to avoid spam.
This website  use Google Analytics:
They allow monitoring the website by means of the Google Analytics tool, which is a service provided by Google for obtaining information of the access of the users to the websites.
How to cancel or remove the cookies
You would be able to cancel or remove the cookies for this website any time you need it. Here there are some easy instructions for the most popular browsers.
Aditional notes
Grupo Andrés and its legal representatives will not be the resposibles of the content and the veracity of the privacy policy that there could come from  Google Analytics in this cookies policy. The browsers are the tolos used to store cookies and they would be used to cancel or remove them. We do not guarantee that these browsers will use correctly any cookie. Sometimes it will be compulsory to activate cookies in the browser.
Google Analytics stores the cookies in servers placed in the United States of America and they commit not to share them with another sites, unless it would be mandatory because of the Law. Google will not store your IP address. You can find more detailed information in this link and if you need more information about the use of Google cookies, click here.
Any doubt you could have about this cookies policy, please, do not hesitate in contact us.